Pump It Up Japan publica manga promocional de Prime Japanese Edition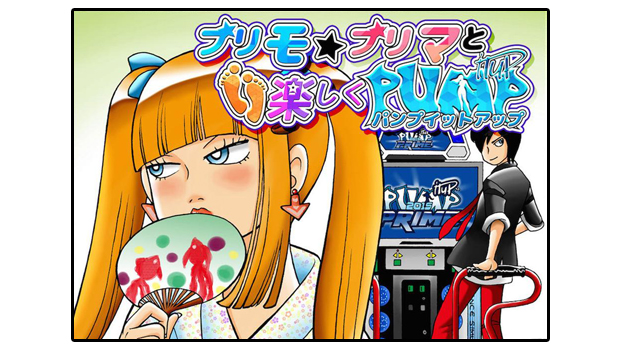 La cuenta oficial de Pump It Up Japan en Twitter publicó un exclusivo material promocional en formato manga protagonizado por las mascotas oficiales de Prime, Primo y Prima, en continuidad de la campaña de promoción de la primera edición japonesa de Pump It Up a través de redes sociales.
El título 'プリモ・プリマと楽しくパンプイットアップ' ('Purimo Purima To Tanoshiku Panpuittoappu' o 'Primo and Prima enjoy Pump It Up') es un ejemplar informativo de cuatro páginas elaborado por el mangaka Tojo Sachiko. La concepción de dicho manga tiene por objetivo el dar al público japonés una breve y concisa introducción al simulador de baile de Andamiro, explicando a grosso modo la mecánica del juego y elementos esenciales del universo PIU.
Además de cumplir su función como instrumento explicativo, el manga revela algunos detalles sobre el contenido musical exclusivo a incorporarse en Prime JE, comenzando por música de Tatsh y canciones de la banda sonora de Touhou Project, así como cranky y DM Ashura, artistas conocidos en la comunidad japonesa.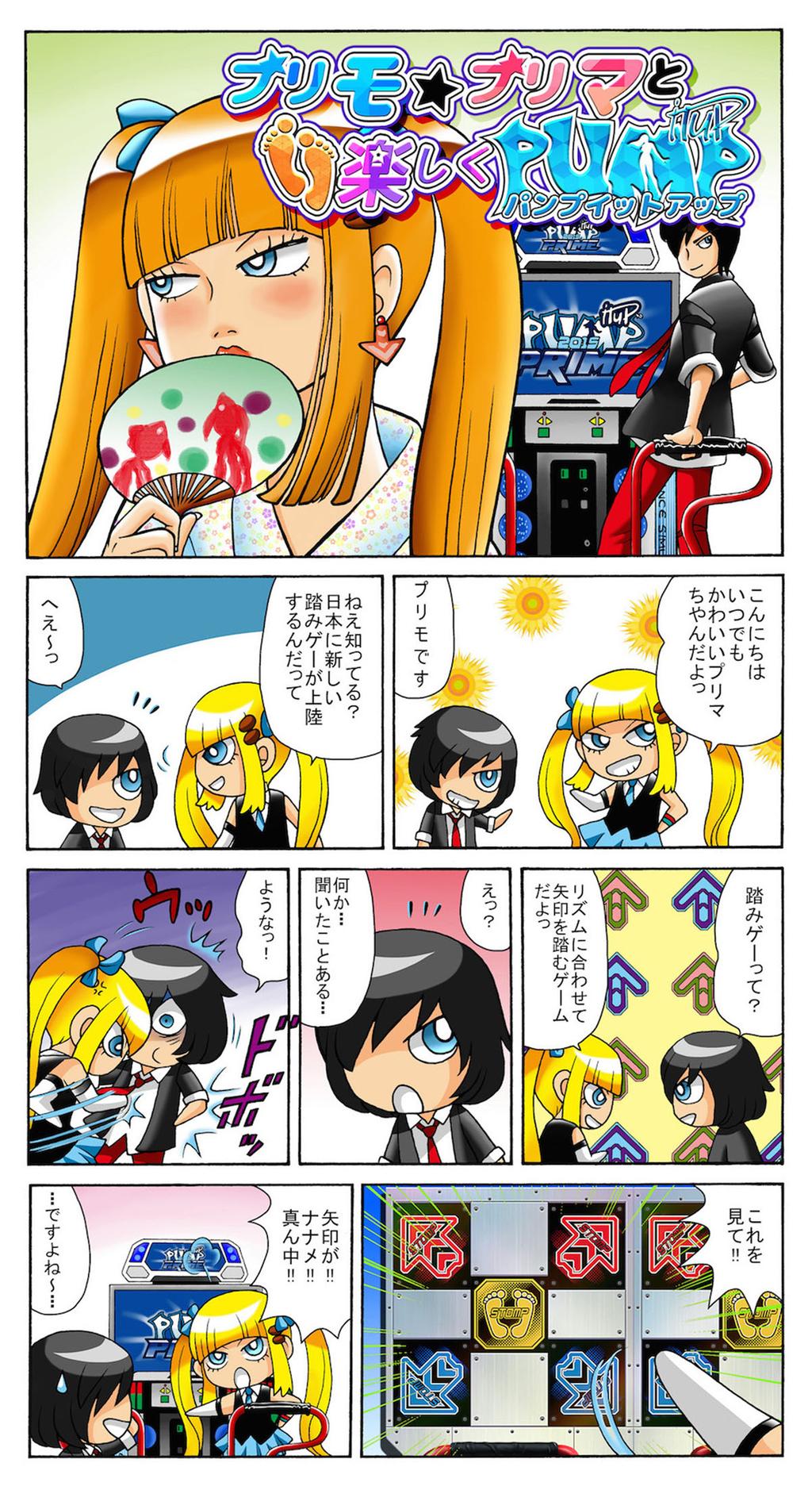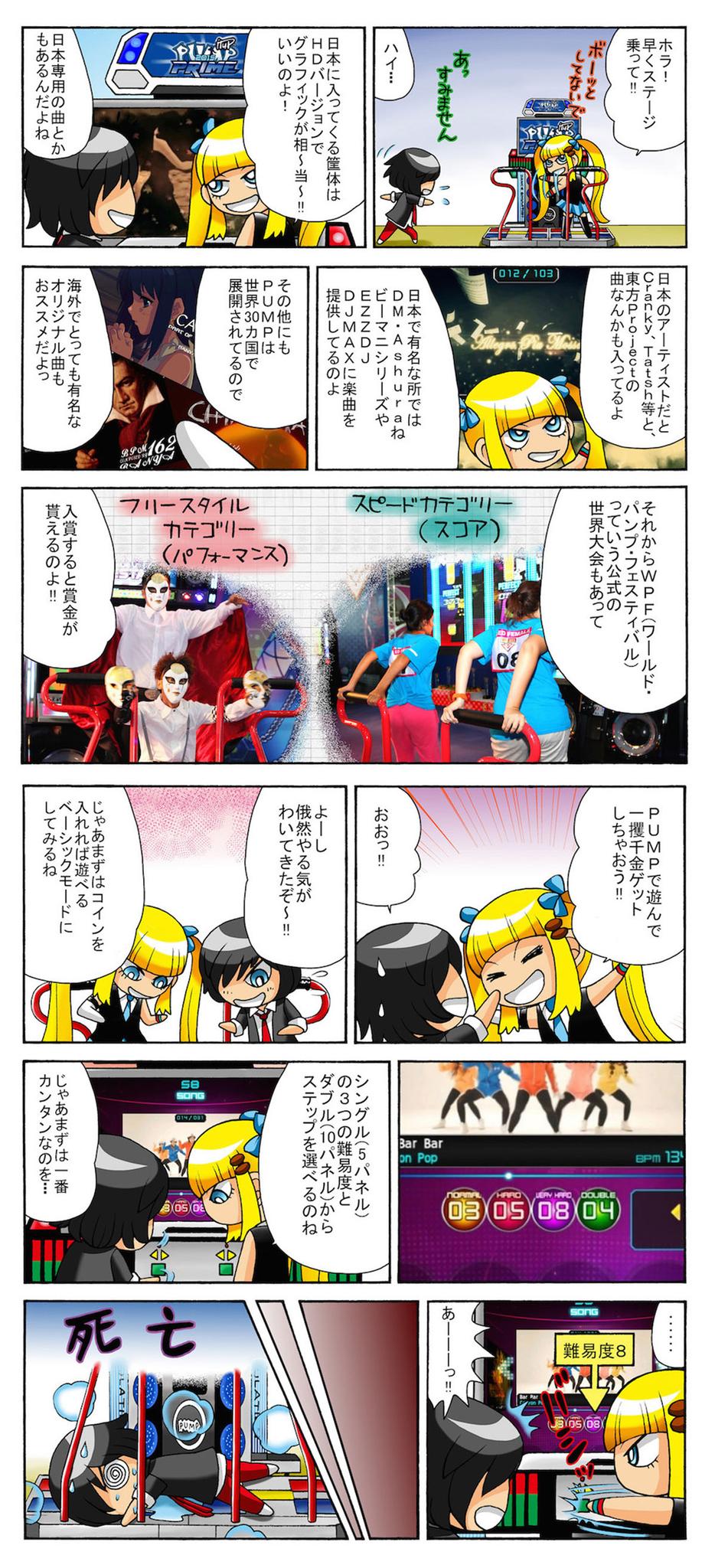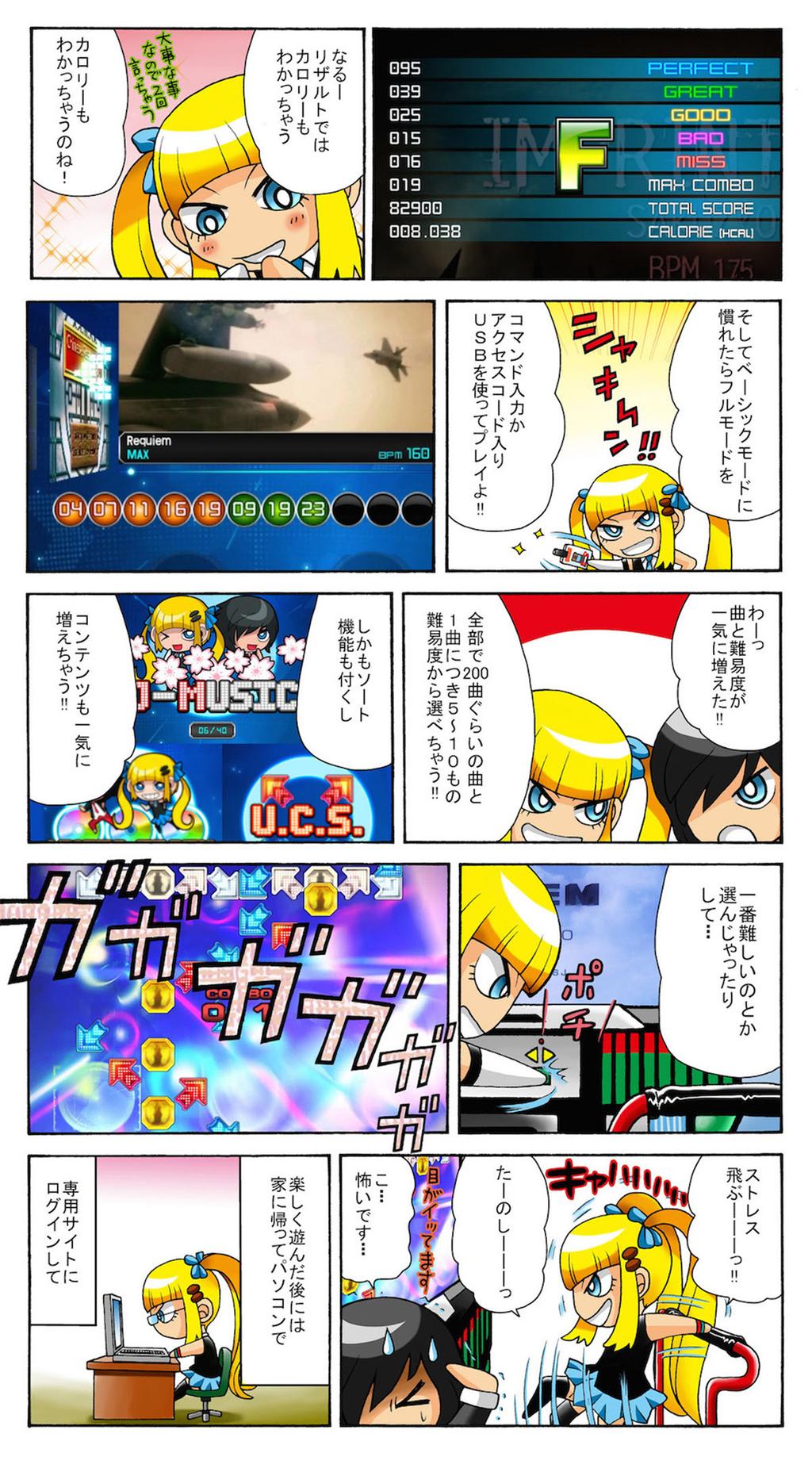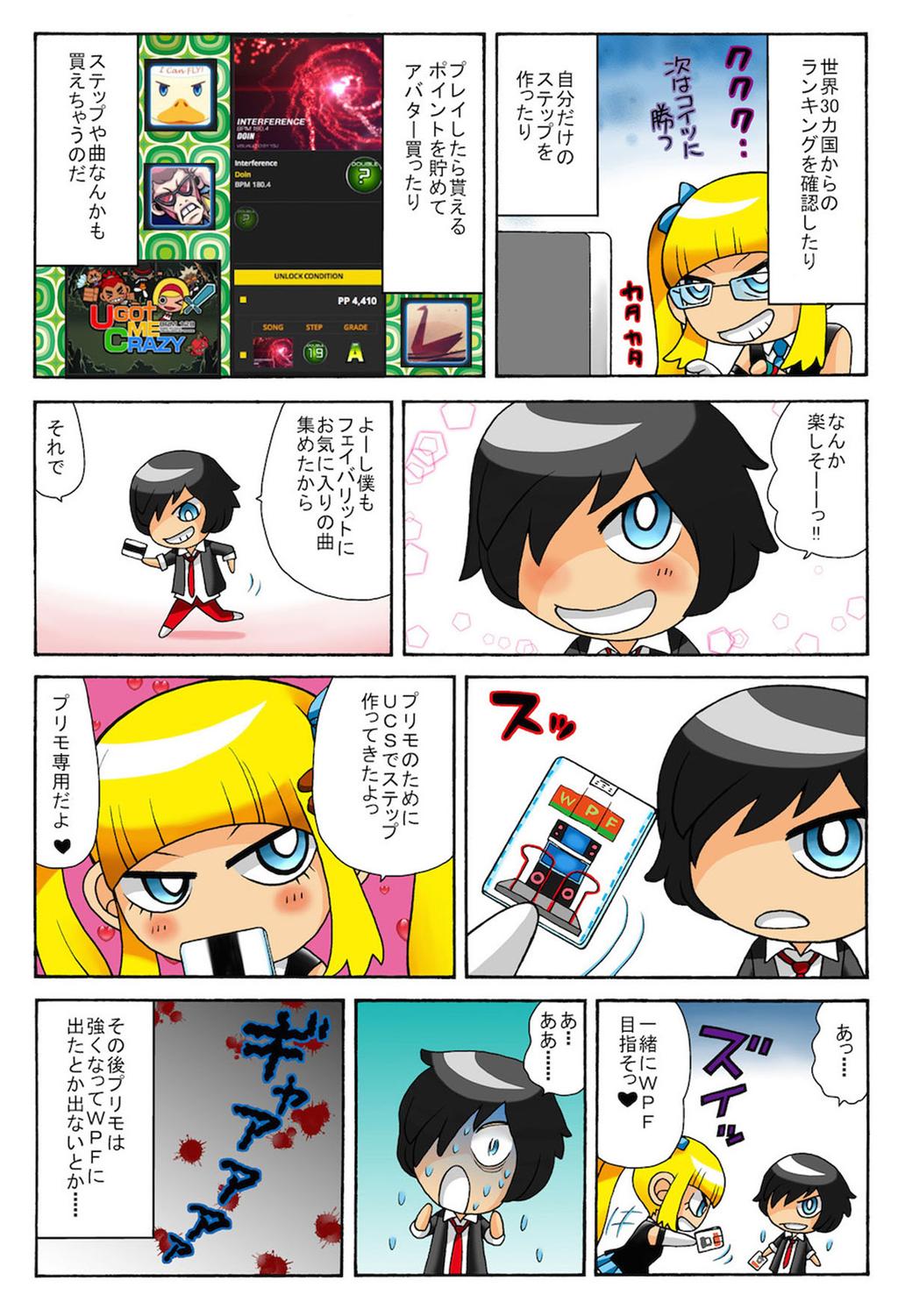 Fuente: Pump It Up Japan (Twitter)